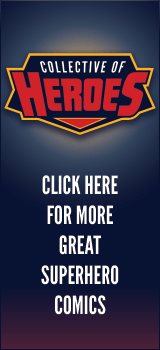 COLLECTIVE OF HEROES – Home of great superhero webcomics on the web!
ADDANAC CITY – George Ford's hilarious daily cartoon series.
BEARMAN CARTOONS – Political/topical cartoons, with a twist.
CREEPHOUSE COMICS – Creators/publishers of The Haunter and more.
DADA HYENA – My first webcomic (and Dadaman's "origin" series).
SERENITY ROSE – Goth goodness and amazing artwork by Aaron Alexovich.
SQUID ROW – Bridgett Spicer's charming comic about coffee, art, and friends.
SULLENGREY (MY BLACKS DON'T MATCH!) -A pleasantly creepy comic.
TARA NORMAL – Howie Noeldechen's kickass ghost hunter.